James Horner had less than a month to compose the score for Troy. He was replacing Gabriel Yared. Here we present a day at this scoring sessions. It was April the 18th at Todd-Ao Scoring Stage and you can judge if he did a good Job.

TROY 3CD RECORDING SESSIONS
Music Composed and Conducted by James Horner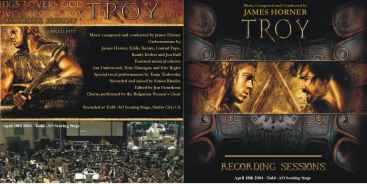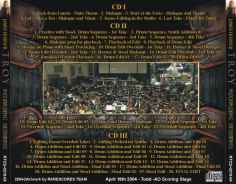 Main Details:
Tracks: CD1 - 6 Tracks CD 2 - 25 tracks CD 3 - 20 tracks
Total Time: CD1 - 68:21 CD2 - 77:47 CD3 - 68:47
Tracklist: Yes
Comments: Some tracks have comments from James Horner, technical members, orchestra ..... Live Regular Sound in some tracks.